Get Directions To Graeagle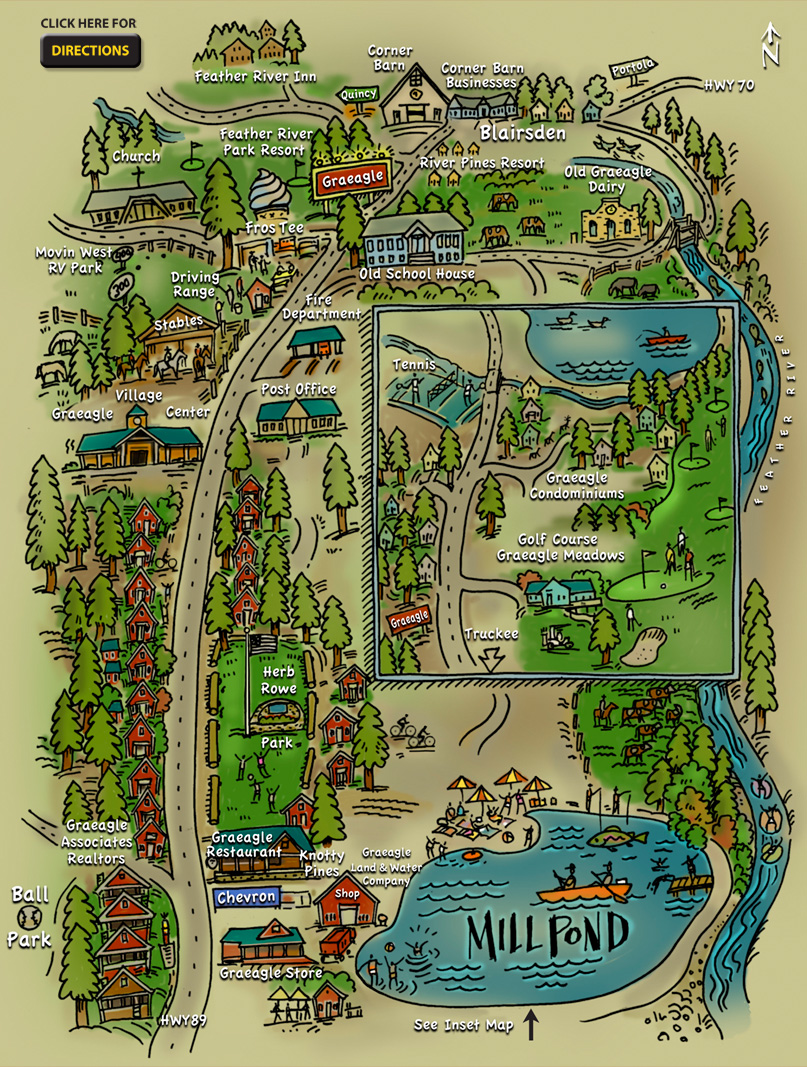 1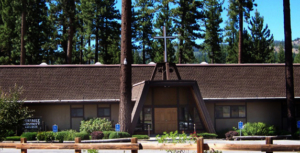 Graeagle Community Church
(530) 836-2405
Church services are at 10am in the winter months and during the summer months there is an 8am service as well. For more information please call the church office or visit www.graeaglechurch.com
2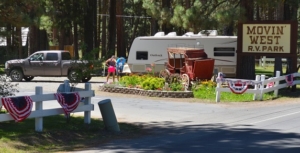 Movin West RV Park
(530) 836-2614
RV camping at Movin' West RV Park puts you within walking distance of all the town's shops. It is really easy to walk to the Graeagle Mill pond to swim. Of course that is if you are the type that takes your swim suit and a towel. If you want to take the kids, lunch and all the things that go with that excursion a vehicle will work better.
The Park is located in eastern Plumas County within a quarter if a mile of downtown Graeagle. You will recognize us on your arrival by the stage coach and sign out front. Our elevation is at approximately 4,500 feet in the high sierra which means that your visit with us will most likely be several degrees cooler than where your home is.
3
Vacant- Business Opportunity

(530) 836-2523
4
Mohawk Valley Resource Center
(530) 836-0446
5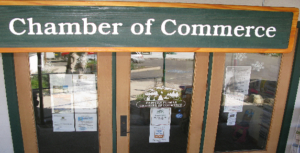 Eastern Plumas Chamber of Commerce
(530) 836-6811
Helping our visitors and tourists have a nice visit.
Designed to strengthen partnership for success.
Networking for results.
6
Eastern Plumas Chamber of Commerce
(530) 836-6811
Helping our visitors and tourists have a nice visit.
Designed to strengthen partnership for success.
Networking for results.
7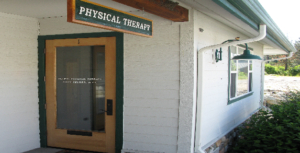 Plumas Physical Therapy
(530) 283-2202
8
Graeagle Golf Center
(530) 836-2107
Driving Range
PGA Instructor Lessons
Miniature Golf
9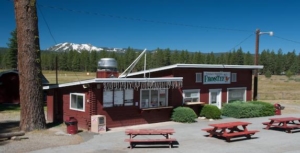 Graeagle Frostee
(530) 836-4811
Burgers, sandwiches, curly fries and milk shakes!
10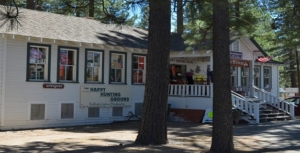 Happy Hunting Grounds
(530) 836-1171
Antiques and Indian Art
11
Queen Bee Boutique
(530) 836-0322
12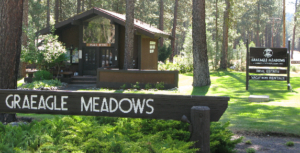 Graeagle Vacation Homes
(530) 836-1100
13
Graeagle Meadows Golf Course
(530) 836-2323
Pro Shop:
(530) 836-2323
Restaurant: (530) 836-2348
14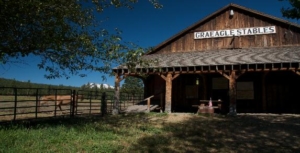 Graeagle Stables
(530) 836-0430
Our terrain ranges from beautiful meadows to high alpine granite peaks. We operate our horse adventures from two locations: Graeagle Stables located on Hwy 89 in Graeagle and the Golf Lake Stables located in the Gold Lakes Recreation Area.
15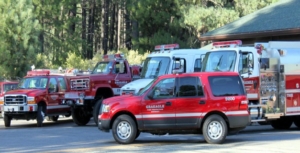 Graeagle Fire Department
(530) 836-1340
The Graeagle Fire Protection District is a common-interest fire district in Plumas County, California, providing fire prevention, fire suppression, and emergency medical services. The district began in 1967 and encompasses an area of approximately 7.6 square miles.
16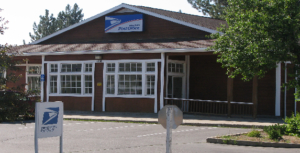 Post Office
(530) 836-2352
Business Hours:
Mon-Fri 8:30AM-5:00PM
Daily Collection:
Mon-Fri 3:30PM
Sat 12:00PM
Services:
Passport Application
17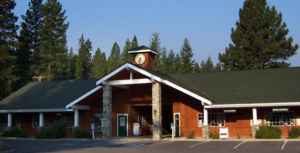 Graeagle Medical Clinic
(530) 836-1122
Eastern Plumas Health Care offers excellent medical care close to home, with a 24 hour, physician staffed emergency room and ALS ambulance service, and an acute care hospital. EPHC's outpatient services include diagnostic imaging, a clinical laboratory, and medical clinics in Graeagle, Portola, Loyalton, and Greenville. In addition, two skilled nursing facilities offer state of the art long term care and short term rehabilitation. EPHC is committed to quality community health care, whether that means treating you here or stabilizing you and getting you to a larger trauma center, EPHC will do what's best for you. Call 530.832.6600 for appointments and information. The hospital/ER is located at 500 1st Ave, Portola, CA 96122. View their website at www.ephc.org
18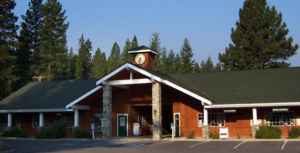 ATM – Plumas Bank
(530) 832-4405
19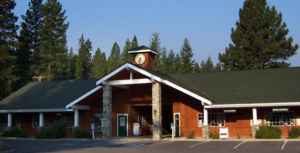 Richard Short Engineering
(510)377-6489
20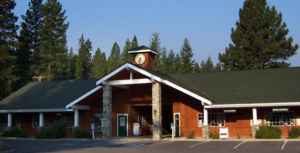 Cal-Sierra Title Company
(530) 836-0700
21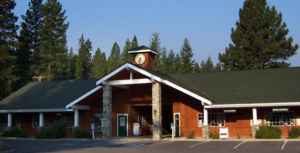 Bequette & Kimmel, Accountants

(530) 836-0193
22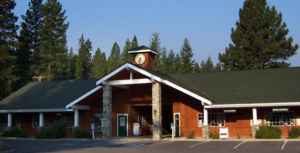 Mama Fig Yarn & Art Collective

(530) 836-7369
23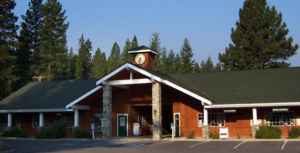 Mountain High Massage

(530) 616-5367
24
Graeagle Mill Works
(530) 836-2828
A local lunch favorite for homemade soups, salads, and sandwiches, pies and desserts. Coffee, teas, candies, cappuccino & espresso. Dine inside or outside.
25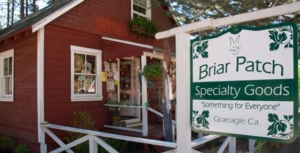 The Briar Patch
(530) 836-2588
26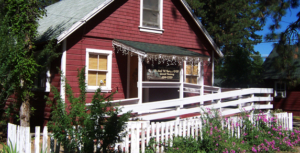 Michael Barton, DDS
(530) 836-2223
Family Dental Care and General Dentistry.
27
Wild Pines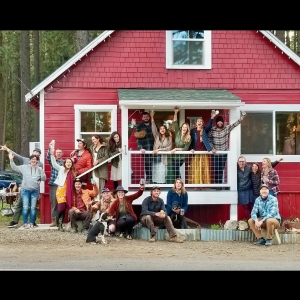 https://wildpinesshop.com/
Tucked under the last stretch of the Sierra Mountains – known as the Lost Sierra, Graeagle is a pristine mountain village, welcoming all, with adorable red buildings and old town charm.
28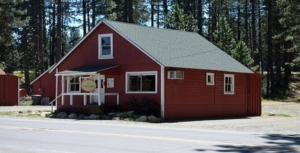 Aesthetically Kelley
Personalized Facials and Skin Care
29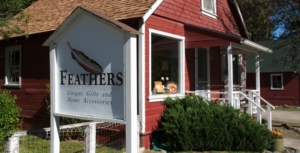 Feathers
(530) 836-1963
We offer unique gifts and accessories for every room in your home. A little store with big surprises right in the middle of town!
30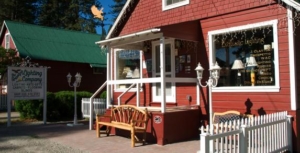 Graeagle Lighting Company
(530) 836-2383
Lighting, Carpets, Flooring & Blinds
31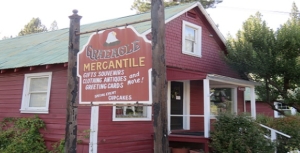 Graeagle Mercantile
(530) 836-2515
Graeagle Mercantile is the place to find clothing, gifts, jewelry, antiques, greeting cards and more! Come see us today!
32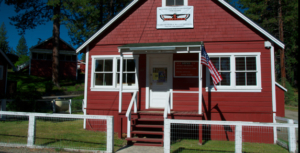 Graeagle Land & Water Company
(530) 836-2523
Building a Community for over 55 years.
33
Graeagle Associates Realtors
(530) 836-1234
34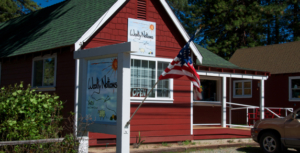 Undercover Botanicals (530)616-1636
35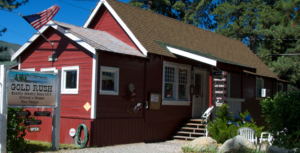 The Gold Rush Gallery
(530) 836-2712
The Gold Rush Gallery offers original, custom jewelry utilizing Gold Quartz, gold nugget jewelry. The gallery also features jewelry designed by other talented artisans in addition to American made fine crafts. Quality jewelry repair is offered.
36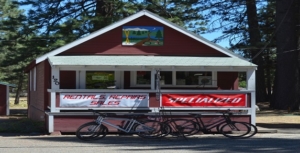 Vacant
(530) 836-2523
Contact Graeagle Land & Water.
37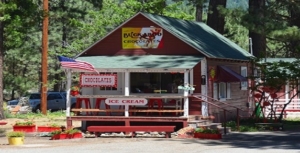 Millie's Ice Cream & Coffee Co.

(775) 813-8319
Hand Dipped Sweets and Ice Cream!
38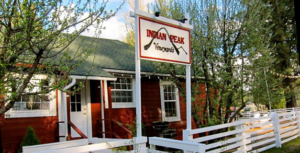 Indian Peaks Vineyards
(530) 836-2466
Indian Peak Vineyards is a small family owned and operated winery in the little town of Manton in Northern California. Our goal is to produce the very best quality wine possible from our unique location. We are currently producing Cabernet Sauvingon, Merlot, Abstract Red (Blend of Syrah and Zin), Port, Chardonnay, and Sauvingon Blanc. Our vineyards are at 2200ft elevation on the western slope of Mount Lassen in Northern California. Our soils are red volcanic and well drained and the slope to the west. Come enjoy our wine at our newest location to serve you in downtown Graeagle.
39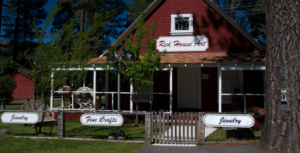 Red House Arts & Crafts Gallery
(530) 836-0104
Red House Art features fine art, artisan jewelry, art glass and sculptures from Northern California artists. The couple. who have been fans of Plumas County for 25 years, now make their home here.
40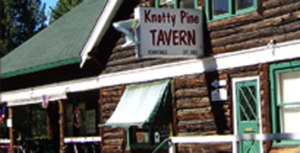 Knotty Pine Tavern
(530) 836-2536
Located in Downtown Graeagle, the Knotty Pine has a great porch to sit down, relax, take in the scenic view and watch the people traffic. Making it a prime location to enjoy a cocktail with friends.
41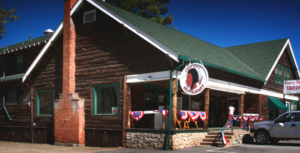 Graeagle Restaurant
(530) 836-2393
42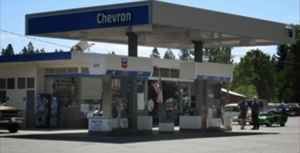 Graeagle Chevron
(530) 836-2309
The Graeagle Chevron offers everything from tires, lubricants, services, tune-ups, oil changes & much more!
Hours: Office: 7 Days a Week 8:00 am – 5:00 pm
Mechanic: Tuesday – Saturday 8:00 am – 5:00 pm
Pumps: Non-cash transactions – 24/7
43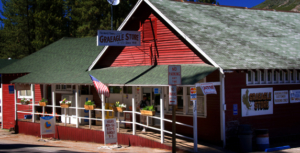 Graeagle Store
(530) 836-2519
The World Famous Graeagle Store is the home of the original General Store during the historic mill days. Stop by for fresh, prime meats, dairy or just about anything!
44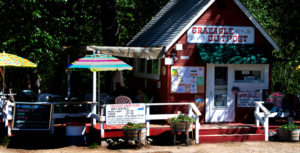 Graeagle Outpost
(530) 836-5820
Enjoy lunch at the Graeagle Outpost & rent a paddleboat on the Mill Pond… be sure to try a stand up paddle board! Check your email on our deck and have a world famous Graeagle Mocha!!
45
Graeagle Mini & RV Storage
(530) 836-0553
Need storage? Graeagle Mini and RV storage has room for anything and everything. From storing all types of vehicles to a space for valuables, Graeagle Storage has the space for you.
46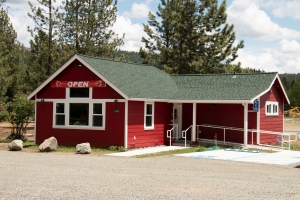 Graeagle Fitness Center

(530) 836-2523