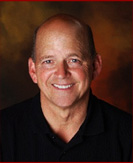 Bob Klein Jr – PGA Head Golf Professional
Bob joined the Graeagle Meadows Golf staff in 1987 and is the fourth golf professional to take the helm since Graeagle opened in 1968. Prior to Graeagle, Bob was the Head Professional at Alameda Municipal G. C. in the Bay area for four years and Braeamar C.C. in the Los Angeles area for three years. Bob's list of accomplishments include three Majors with the most recent being the 2006 Senior PGA Championship in Edmond, OK. Bob and his wife Debbie have three children and have been married since 1978.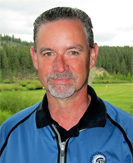 Tom Lusby – Asst. Professional
Tom contributes daily to the operation of Graeagle Meadows Pro Shop, managing Graeagle's marshal program and running outside events. In addition, Tom has been teaching since 1993 and is a member of the U S Golf Instructor Association.
For Information:
Graeagle Meadows Golf Course Pro Shop
Telephone: (530) 836-2323
Fax: (530) 836-1874
Hours: Everyday, 6 A.M. – 7 P.M.