Come visit Graeagle, California, the Gift of a Lifetime. We're located just over an hour north of Lake Tahoe, surrounded by the majestic northern Sierras.
Interested in the best golfing northern California has to offer? Our championship golf course offers mountain views, pines, water and elevated tees and is rated as one of Golf Digest's Best Places to Play.
Planning a wedding? Consider a scenic Sierra mountain wedding and check out the venues we have available in beautiful Graeagle, California.
Graeagle also has some of the greatest outdoor recreation in northern California. Don't miss our spectacular trails and lakes. Enjoy some hiking, biking, camping in the Sierras, near Lake Tahoe, or just come for an afternoon of dining and shopping in Graeagle.
Graeagle Annual Events
What's going on in Graeagle? Just a few of the annual events held in Graeagle are listed below! To view the full list of area events, click here for more information.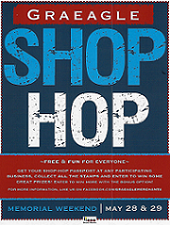 Memorial Weekend Shop-Hop!
May 28 & 29 –Visit each of our downtown shops (those cute red buildings), have your passport stamped, and have a chance to win the grand prize! Shop Graeagle!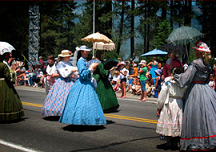 Mohawk Valley Independence Day Celebration – 44th Annual Fourth of July 2016
July 1 – July 3 – Enjoy three activity packed days – Barn Dance, Civil War Battle reenactments, Fireworks at the Graeagle Millpond, Fire Department Pancake Breakfast, Parade through downtown Graeagle, and music in the Park – just to name a few!
Graeagle Arts and Crafts Fair – Graeagle Park
Always held the 3rd weekend of July and August – July 16 & 17 2016; August 20 & 21 2016.
Exhibitors feature handmade crafts and fine art, such as pottery, jewelry, and textiles. As you stroll through the fair, enjoy live music, food, and beverages.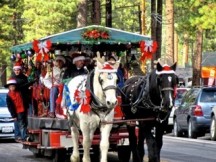 Graeagle Holiday Festival – 22nd Annual
December 3rd – In this quaint mountain town setting – celebrate an old fashioned winter holiday festival! Treat yourself to a ride in a horse drawn trolley through Graeagle. Visit the little red shops for gift shopping and refreshments. Take pictures with Santa! In the Park, gather around the bonfire and listen to carolers for the Christmas Tree lighting. Truly magical!
All events are free!