What's going on in Graeagle? Just a few of the annual events held in Graeagle are listed below! To view the full list of area events, click here for more information.
Graeagle Junior Fishing Day – May 18th, 2019
Sponsored by Trout Unlimited – Located at the Graeagle Millpond – Starts at 7:00 AM
No fee
Limited tackle and bait
18 years and under (no fishing license required)
Paws on Parade – High Sierra Animal Rescue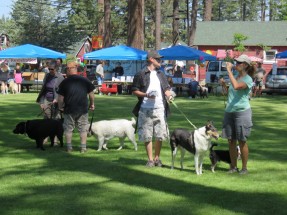 Paws on Parade is a High Sierra Animal Rescue benefit to raise money and awareness for homeless pets in need.  Bring your family, bring your dog!  Dog parade, costume contest, vendors, music, and more!
Location: Graeagle Park & Millpond. Time: 10:00 AM – 3:00 PM.
Mohawk Valley Independence Day Celebration
Annual Fourth of July Fireworks and Parade – July 5-7th 2019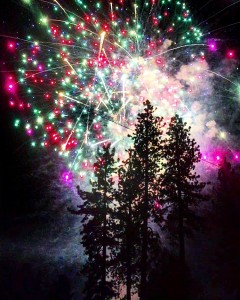 UPDATE:
We are disheartened to announce the cancelation of the annual Graeagle 4th of July Celebration scheduled for July 3rd-5th, 2020
We are not the MVID (Now GID):  The move comes out of an abundance of caution, by the Graeagle Independence Day organization, to avoid the possibility of unnecessarily exposing participants, volunteers and residents to COVID-19. National and local health authorities have determined that social distancing reduces the risk of spreading and contracting this virusso we all must do our part to protect our communities.
We look forward to 2021 when we can all gather again and share in celebrating our independence, community, and the resilience that makes us Americans. Mark your calendars for the 2021 4th of July Celebration which will be held July 2nd-4th.
Donations for the coming year can still be made to the Graeagle Indepence Day at their website Graeagle.com.
Stay safe & take care of each other.
2021
Enjoy three activity-packed days –
Friday:  Barn Dance – Graeagle Corner Barn – 6:00 pm to 11:00 pm.
Saturday:  Fireworks display at Graeagle Millpond – starting at dusk (9:30)
Sunday:  Graeagle Fire Department Pancake Breakfast – located at the Graeagle Firehall.
Breakfast served: 8 am to 11 am.
Sunday:  Parade through downtown Graeagle – 1:00 pm to 2:00 pm.
Sunday:  Concert in the Park – Music, food and refreshments, games – 10:00 am to 5:00 pm.
For more information: visit: www.graeagle.com/events/mvid/
Graeagle Arts and Crafts Fair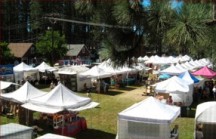 Always held the 3rd weekend of July –
Exhibitors feature handmade crafts and fine art, such as pottery, jewelry, and textiles. As you stroll through the fair, enjoy live music, food, and beverages.
Location:  Graeagle Park
Time: Saturday 10 am to 5 pm | Sunday 10 am to 4 pm
Annual Antiques

&

Collectables Faire
Come to the annual Antiques and Collectables Faire at the Graeagle Firehall.
Friday – September 2nd from Noon to 6 pm
Saturday – September 4th from 10 am to 5 pm
Sunday – September 6th from 10 am to 4 pm
Location: Graeagle Firehall
For more information call 530-836-6811
Mohawk Community Art Faire
Graeagle Holiday Festival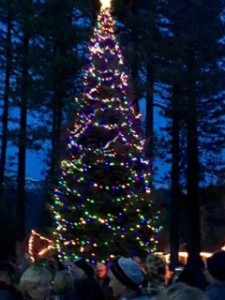 In this quaint mountain town setting, celebrate an old fashioned winter holiday festival!
Treat yourself to a ride in a horse drawn trolley through Graeagle.
Visit the little red shops for gift shopping and refreshments.
Take pictures with Santa!
In the Park, gather around the bonfire and listen to carolers for the Christmas Tree lighting. Truly magical!
All events are free!
Location: Downtown Graeagle.  Held the first Saturday in December.
For more information visit www.GraeagleMerchants.com